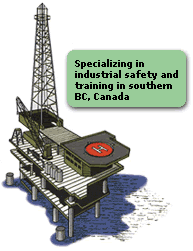 Valhalla Safety is a leading provider in industrial safety training in British Columbia.
Valhalla Safety provides a number of safety courses and programs such as H2S Alive! ® (Hydrogen Sulphide Training) for the oil and gas industry, confined space safety, and WHMIS. Other safety courses are offered for lines of work including seismic, drilling, camp, medic, truck driving, pipeline and safety work as well as facility maintenance.
Our certified instructors ensure you get the best possible training for your dollar.
Please browse our web site to learn more about Valhalla Safety and all that we offer.